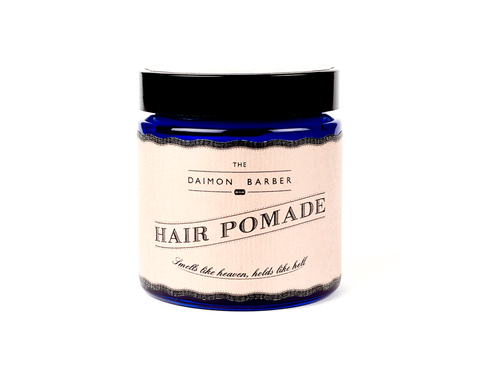 Daimon Barber Hair Pomade No. 2
The Daimon Barber
The No.2 is very much a classic home-brewed pomade.
This traditional medium-hold pomade, with it's brilliant platinum shine, is invigorated with the addition of organic propolis-infused avocado oil, and a simply magnificent black pepper, juniper berry and vanilla fragrance. Our No.2 is easy to apply, and builds up beautifully for long lasting style.
Please note, this is a traditional oil-based hair pomade, which is not water soluble. It will take longer to wash out of the hair completely, but the use of a good vegetable oil shampoo will speed up the process.
This pomade is free from parabens and nasty chemicals, and all of our ingredients are sourced from the UK.
Disclaimer: Because of the nature of propolis, the contents of each jar may vary in colour slightly (due to temperature changes when produced), we assure you this is only an aesthetic detail and does not affect the usage at all.