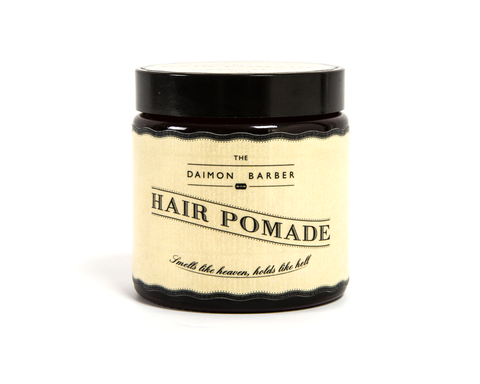 Daimon Barber Hair Pomade No. 1
The Daimon Barber
The Hair Pomade no.1 is a light/medium hold, high shine, water soluble pomade, made with cruelty free natural ingredients and bee propolis to help nourish the scalp.
This pomade is free from parabens and nasty chemicals, and all our ingredients are sourced from the UK.
The distinct scent carries delicious notes of Sandalwood & Orange Blossom, lending a masculine and appertising zing to your hair.
Disclaimer: Because of the nature of Propolis, the contents of each jar may vary in appearance slightly (due to temperature changes when produced), we assure you this is only an aesthetic detail and does not affect the usage at all.